PILLOSOPHY Shaker consists of 5 elements , each of them has a specific utility function, and the whole consists of a convenient, 18 cm mixing cup .
1. What does the PILLOSOPHY Shaker consist of?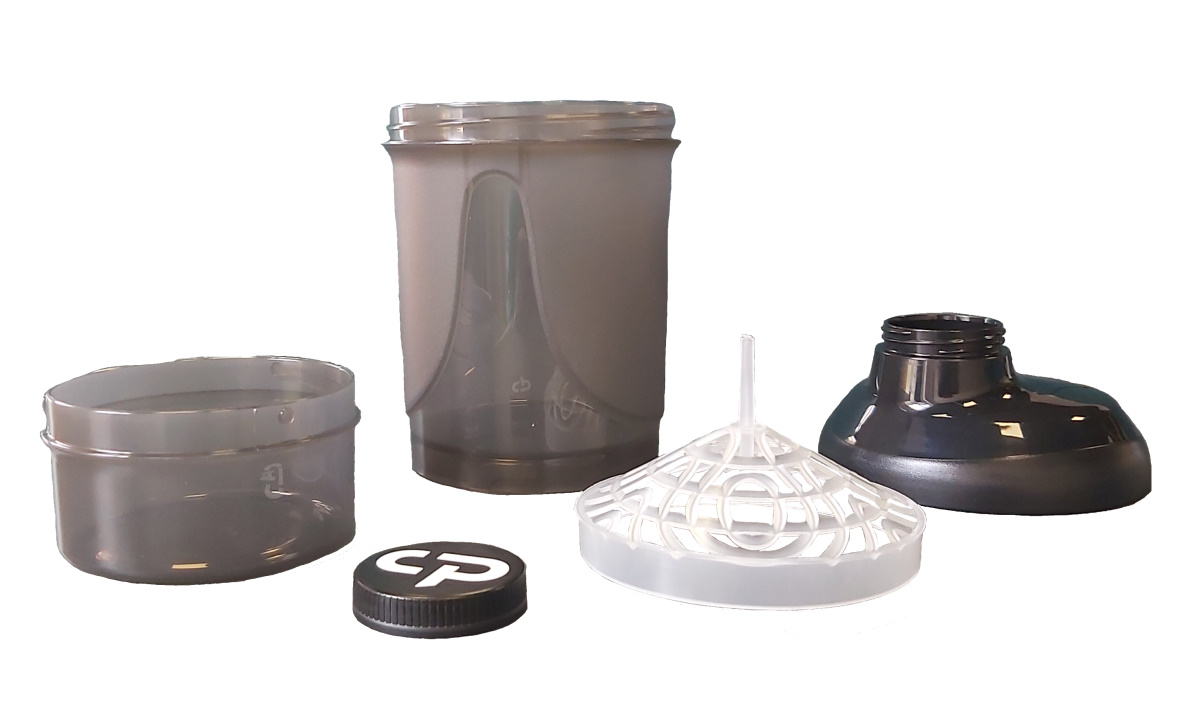 The main elements of the PILLOSOPHY Shaker are:
Mug - with a capacity of 300 ml,

Lid - black, shiny, screwed on the cup, element that allows opening and filling of the shaker ,

Nut - the black element containing our logo is used to screw the lid off. The hole itself allows convenient transfer of the resulting substance, as well as drinking from the shaker ,

Strainer - enables proper mixing substance, helping to avoid the effect of "clumping" when shaken,

An additional advantage is the Bottom - allowing you to store tablets or powders.
2. What else should I know about the PILLOSOPHY Shaker ?
The shaker has a scale . It is placed on a cup and allows you to measure the perfect portion of liquid needed to mix (the measuring cup determines 100, 200 and 300 ml of the substance).
Another reliable thing about this shaker are small, it is only 18 cm high and diameter at the widest point not exceeding 9.5 cm , so it fits perfectly in both a sports and women's bag bag.
3. What do the stamps on the PILLOSOPHY Shaker mean?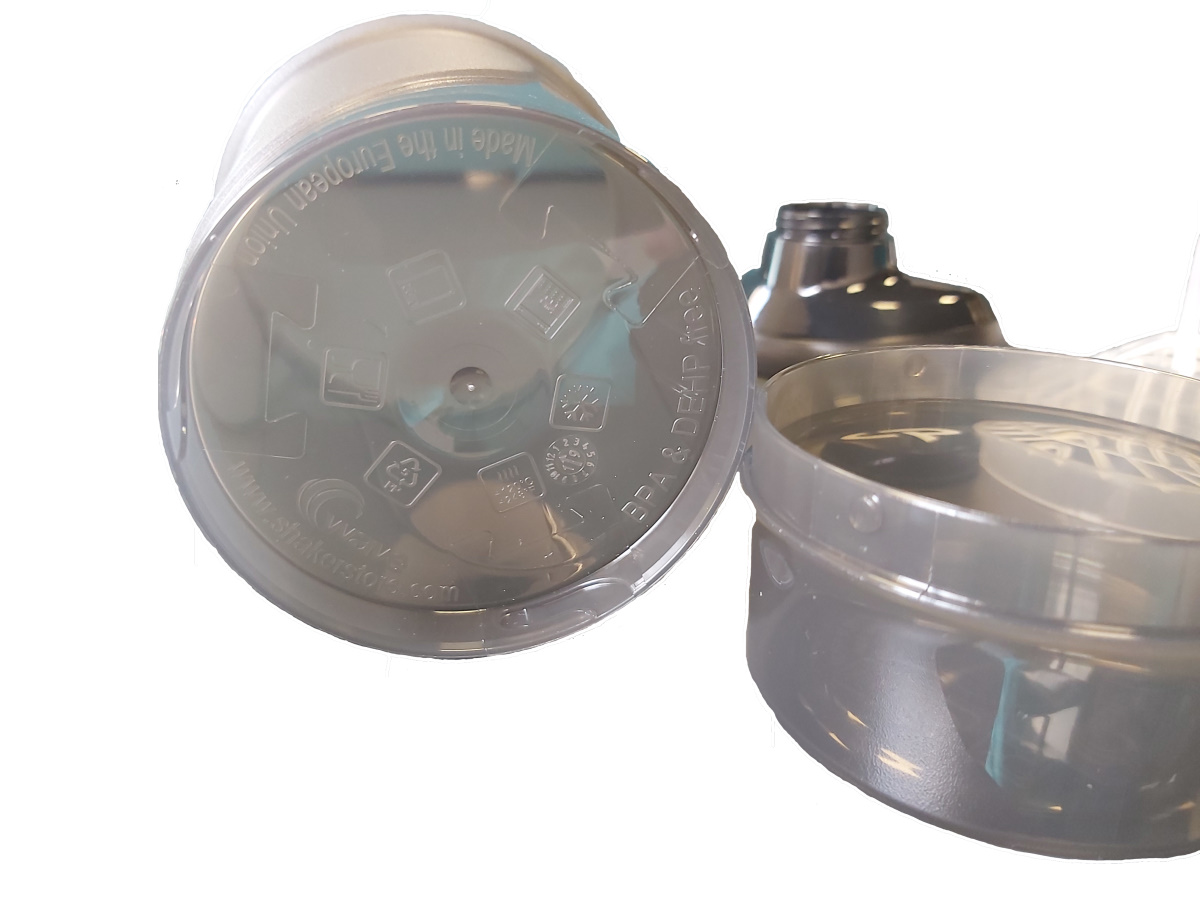 Glass and fork - product intended for contact with food

Arrows with the number "5" in the middle and the inscription PP under the arrow - packaging made of polypropylene, suitable for storing loose food and more. It is one of the safest materials used in the production of food packaging. They can be reused.

Waves with 120 degrees Celsius inscription - Temperature resistant up to 120 degrees Celsius.

Microwave as the symbol indicates, the product can be used in a microwave

Dishwasher - convenience above all our PILLOSOPHY Shaker is dishwasher safe!

Snowflake - the product can be exposed to low temperatures (stored in the freezer)
Enjoy the many features of your new PILLOSOPHY Shaker and let it shake your world! Use it in the kitchen, at the gym, at work while using the unique bottom closing system with a cup in a tight and safe way, without fear of spilling something.